taken for a cashectomy, er, given some needed maintenance. I asked for and received a copy of the menu, so I know it was not a dream. It is a Hobbit menu. Denny's proclaims itself "Middle-earth's Diner," and offer a Hobbit Slam (for those not addicted to Denny's, a Slam is their term for a breakfast combination). They've done their research: You'd have to be a hungry Hobbit to eat the whole thing. Mostly the menu had their usual offerings--breakfast meats, eggs, cereals, etc. But there are some actual "Hobbit Premium" items, including a mushroom omelette, honey cake French toast with honey on top, (OK, somebody did their research). I ordered the one that didn't seem to be researched--but it was DELICIOUS! Sweet-potato pancakes with pecans and a drizzle of cinnamon-brown sugar syrup. Two of those filled me up through second breakfast and lunch, and it would have been only one of the four selections in the Hobbit slam.

Anyway, enough--and more than enough--of this. What would Tolkien have made of this?
Ate breakfast at Denny's this morning while my car was being


This year there were none. Was I too late? The nice man out there in the slush said it was a bad year for greenery—the frosts in Oregon—but he hunted, and he called out to the nice man inside, "We got any daddy burgers?"

Daddy burger! That is the florists' term of art: "wreaths, grave blankets and pillows, daddy burgers, and roping."

Unsurprisingly, there's a band called Daddy Burger Swag.

I went off with an a-la-carte bundle of greenery and a new epithet.

Nine
So every year since forever I've bought a solstice bough. You've seen these: more-or-less fan- or arrowhead-shaped bunches of evergreens, of fir, pine, box, juniper, a bit of holly. Swags, they're called, and come in heaps on the florist's sidewalk . I'd rather cut them myself, but there are no druidic groves on the Common. I have one every year; I keep a bit to kindle next year's fire.

(Запись в книге для посетителей могилы Шевченко, 2 июля 1917 г. - Світлана Брижицька. Життя і слово українця для українців. К., 2006, с. 102.)
"Нехай живе есперанто на вільній Україні!"
The single greatest thing on the internet:
на "Амазоне"
, чем - в русском издании - на киевском книжном рынке. Примерно на треть дешевле; доставка учитывается.
(Но нужно ли, впрочем, покупать?..)
Дожили! "Историю иллюзий" (The Book of Legendary Lands) Умберто Эко дешевле купить
On UK's BBC1 television, that is.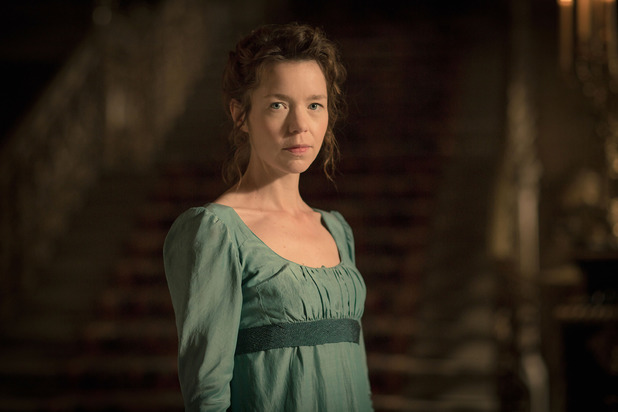 Elizabeth Bennett (Darcy?) is played by the splendid Anne Maxwell Martin, the lead Bletchley Circle code breaker, and a miniseries this viewer admired. She was also Jane Austen in Becoming Jane. Naturally, this viewer loathed Becoming Jane , as this reader judges P.D. James's homage a writing mess -- and dismal to boot. *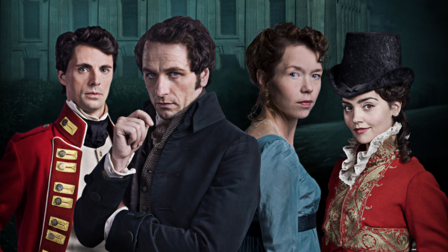 Doubtless the television adaptation will be better, because it can't be worse than that poorly executed novel that bites Jane Austen, to no legitimate purpose, other than making money. However, unlike so many writers, Baroness James is not in financial pain. Trailer here: Truly, this thing doesn't look like much fun either
; also -- a mess. Lydia is so beautiful, and -- that music so non-period.
---------------------------
* This judgment was formed within the context that P.D. James's Dalgleish novels are perennial favorites in this casita.

nanila
said, I would like to know how you got into blogging, please! I'm comfortable with being identified.
Once upon a time....
OK, I was always a writer. In the early 1990s (my early 30s) I got involved with various online communities. I loved the give and take, the intense discussions, the friendships I was able to build. (This is where I met my much-loved partner

gramina
; our housemate, friend, sister

housepet
was also a member of the community.)
Over the years the community changed; people were moving away from CompuServe and toward the wider web. I changed, too. I left my husband. A year and a half later, I moved to California from upstate New York. Exactly a year after that, the divorce went through; because of a glitch, I didn't hear about it until almost two weeks later.
My immediate reaction was to skip the company picnic being held that day and start
UnNatural History.
That link goes to the first entry.
Later that year, I did NaNoWriMo for the first time, and I was given a code for LiveJournal. I started my journal there on
December 18, 2002.
Eleven years and a day ago.
Someday I'll post the best of both those journals to
my professional website
.
The entry is still open for questions.
This entry was originally posted at http://wordweaverlynn.dreamwidth.org/588965.html. Please comment here if you want, or there using OpenID. Or send me a message via carrier pigeon or fortune cookie. I'm dying to hear from you.
Current Mood:

nostalgic
The temperature outside is falling so fast I can tell it is from inside, where we're cosy. Cosy, yes, but there are those mean little airs that will float about and settle on the back one's neck (I reach for that sweet and light Aran wool scarf el V brought back the Shannon airport shop) one's fingers, one's ankles -- except I have on wool sox, stout boots and wool leg warmers.

For whatever reason, in their series "Comfort Reads"
the Guardian is running another paeon to Nancy Mitford's Love in a Cold Climate (1949
). Are Mitford's mad, bad Radletts and their various friends and relations a British holiday season tradition?




By coincidence, I finished re-reading N. Mitford's Don't Tell Alfred (1960) Monday night. My dears, this one's not as up to it as the previous ones -- more nasty than monstrous. Perhaps because it is the 60's already, and the Cold War, and pop stars and so on? Even Fanny now appears to be as complacently entrenched in class privilege as the worst of the Montdores, and not so amusing with it, particularly as her own children have followed so effortlessly in the presumption of rank superiority and their inherited comfortable place in the world-at-large, which do not include the necessity of working for a living. Nevertheless, more riches fall into their laps, by luck, by marriage or by inheritance. No wonder they love their lives so much. In this book they do it in the British embassy, in Paris. The embassy becomes a crash pad for all Fanny's friends and relatives, and their friends and relatives, with servants and free meals, cocktails, transportation -- all at the British taxpayer's expense.

Fanny - Nancy's contempt for Americans is very much to the fore here.

It's odd, if all these old titled landowners's progeny still have independent fortunes and their parents are still running the country, is all that guff we've heard forever of the poor aristos after WWII losing their cavernous piles and their woodlands and fields and all the rest, just that, guff? Put about for the sake of masquerading as poor propaganda and a ploy to gather sympathy for their poor, poor selves?
Ow ow endometrial biopsy ow.


Children learn subtext even as they read
those first few sentences of family.
They're angry, there is something wrong with me.
Shoelace I can't quite tie; door-knobs that need

grasping in some way I don't know. I talk
too soft, too loud, too musical. My chair
rocks when I giggle. Hold my teddy bear
as if it were a doll. Learn to stick a cork

in everything I like. And when they burn
a book for telling lies that were half-true,
I watch the flames too hard. The things that grew
in me were all a subtext in their turn

I learned to hide, lie better. Found in shame
home more myself than face or given name.
FRAGMENTS 3